"Humor is the best defense against insanity..."
Jack's Newest Book - Animal Tales
Just Released!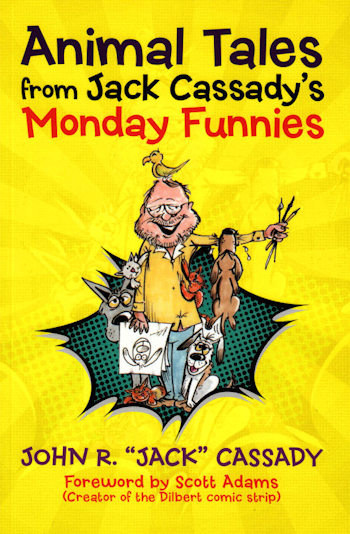 This book is another result of my weekly cartoon/humor internet/e-mail feature, "Cassady's Monday Funnies." The purpose was to create "tail wagging" cartoons, especially for animal- and humor-loving readers. Animals play an important role in our lives, and they've become important actors in many of my cartoons. Sometimes they become cherished family members. Their antics and entertaining activities are the basis for many enjoyable moments, cleanups, and conversations. In this case, they provided the foundation for this cartoon humor book. I hope it brings you enjoyment, happiness, and pleasure. Remember, keep smiling and have fun with your pets.
Retail Price: $15.00*
Shipping and Handling: $2.65
Total: $17.65
---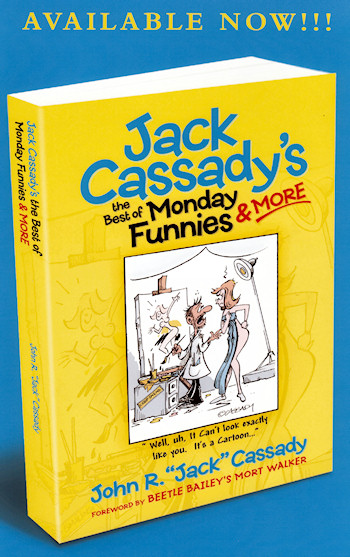 The Monday Funnies is now in cartoon book form! Jack Cassady's internet/e-mail feature showcases his own brand of humoresque which include cartoons and the daily funny bread of idiotic news, pompous pictures and stuff that the world cannot manage to hide from Cassady's selective eye. It can now be appreciated via five chapters of Jack Cassady's the Best of Monday Funnies & More – a classy, artfully done and kookily illustrated compendium of some of the cartoonist/writer's best works.
Retail Price: $14.00*
Shipping and Handling: $2.65
Total: $16.65